Another fresh week and time to check out another new japanese hardcore fuck scene. As you know already, this site is quite the good spot to come and check out when you want to see some hot gay Japanese guys getting nasty. And every week we strive to show you some pretty neato galleries too. Anyway, this week's new gallery features Ryu and Tomo and Tomo you have gotten to see here in the past at play. Well since he's the senior he's going to do the new Japanboyz guy a favor and get t be the uke, or the bottom. Or shall we say on he receiving end. Anyway, let's watch Ryu giving Tomo a nice and hard dicking this afternoon here without delay!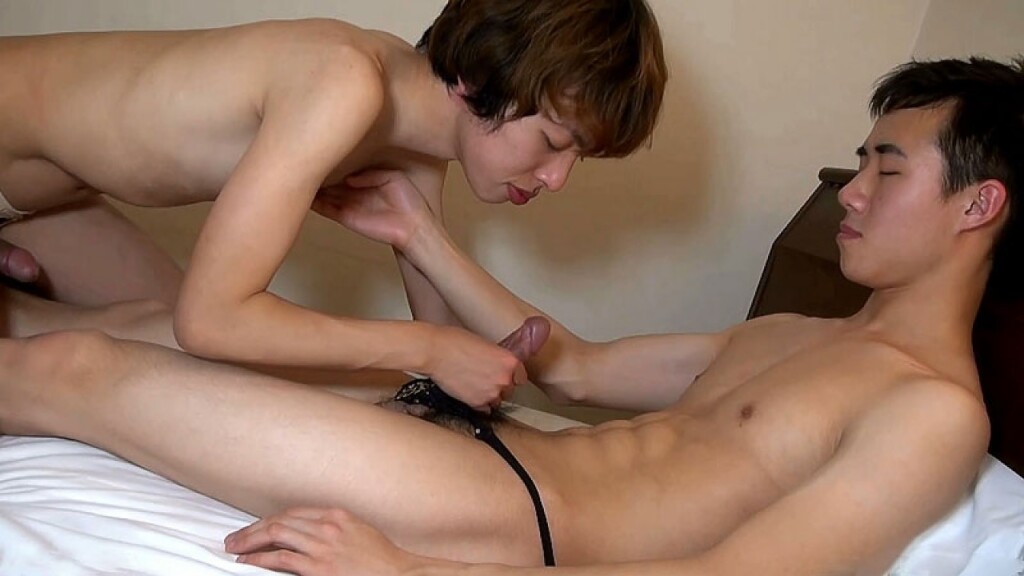 When they do get to start playing, you can see that the two guys are sporing some pretty cute panties. That's because it seems that both of them are also into cross-dressing and we think that lady clothes would make them look even cuter. Well anyway, Tomo gets right to sucking that cock as he whips it out of the panties and he makes sure to have it nice and hard for his ass, which gets to take it in the next part. Then you can watch Tomo spread those legs and eagerly take a nice and thorough anal plowing from Ryu here. One thing is for sue though, and that is that Ryu gets to take the fucking next time they meet in a scene.
Take a look at this twink getting his dick jerked off!