Well well well, welcome back yet again. There's a new japanses gay porn scene here waiting for you to check out and you simply must do so with this week's scene as it's just incredibly delicious. The pair of guys that gets to grace your screens for this afternoon are Takumi and Takeru and they seem to be quite proud of their lovely oral skills. Well since that was the case, you can bet hat they were given the chance to show them off today and you cannot miss out on this one Japanboyz gallery everyone. The two amazing twinks get to suck cocks all day long and it's all been caught on camera from every possible angle as well, so let's get the show rolling!
Takumi is first to get undressed and as he lays on his back Takeru gets to use those lips to start working the former's nice and hard cock. Just watch at his amazing technique, like we said, using both his lips, and on top his tongue and expert hands as well. He has Takumi moan in pleasure in no time and shoot a load right in his mouth. But now it was Takumi's turn to get to please that other cock so you can bet that he made sure to have his buddy moan in pleasure at his oral pleasing as well. Both of the guys were just amazing to see and we bet that you will adore the whole thing as well. See you all next time with a new gallery!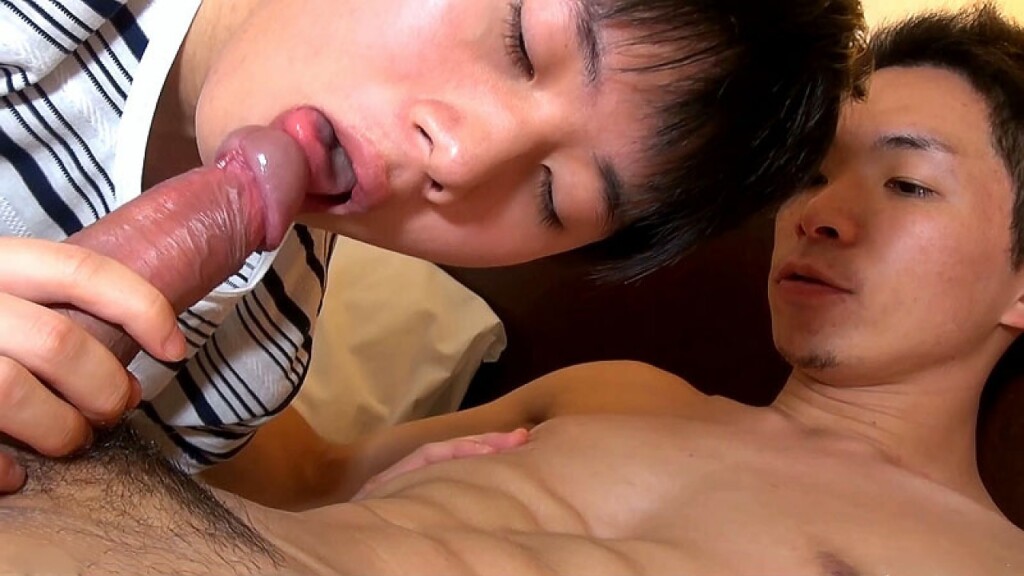 Check out this Japan guy getting his dick sucked!